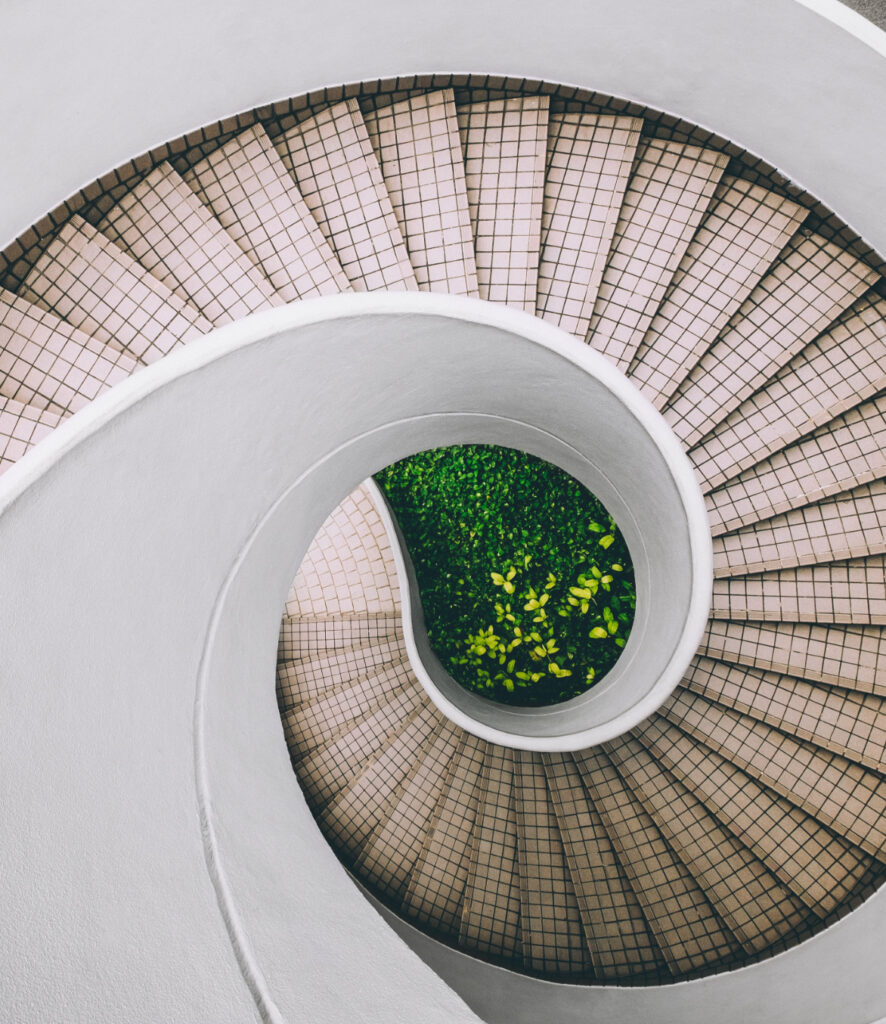 As an investment company, Quva has an open holding structure, which allows for fast switching, direct decision-making lines and hands-on collaborations. Due to Quva owning 100% of the investment capital, Quva is not accountable to external shareholders. This guarantees maximum freedom of movement.
Quva is an investment company owned by Pascal Vanhalst, who gained his entrepreneurial skills and knowledge in the TVH group that was founded in 1969 by his father, Paul Vanhalst, along with Paul Thermote.
While TVH's forklift trucks were primarily traded locally in the early days, Thermote and Vanhalst increasingly widened their focus on the international market: firstly in Europe, then in the Far East. Decades later, the spare parts business outgrew the pure forklift trade, and – with the arrival of the second generation in the company – acquisitions were made worldwide. Rentals also continued to be developed.
In 2020, TVH had a consolidated turnover of more than €1.7 billion and employed more than 7,000 people. With the same industrial focus and drive that the TVH founders had from day one, a new investment company was born in 2021 called Quva. Its ambition? To protect and further grow the family capital.
Two school friends, Paul Thermote and Paul Vanhalst, decide to form a company together to buy, repair and resell used forklift trucks.
Thermote & Vanhalst had 96 employees. By the end of the 1990s, there were more than 400. In 2013, this increased to 3,800 employees and in early 2020, there were at least 7,000.
Relocation of the TVH headquarters: moving from Gullegem to a new site in Waregem. Then and now, the building has always been a real eye-catcher along the E17 motorway.
Focus turns to investment in industrial companies given the partners' many years of professional experience in this field.
Pascal Vanhalst and the Thermote family each decide to focus their attention on their original businesses: Thermote on spare parts (with a majority shareholding) and Vanhalst on international rental (under the name Mateco).
In addition to the rental activities that they offer, the Vanhalst family now wish to invest in other industrial companies under the umbrella of the family holding company, Quva.
Quva utilises its experience and knowledge to concentrate its efforts on a very specific investment target group. Specifically, Quva prefers to collaborate with companies that are leaders in their industry.
Mature companies in Europe
Industrial players
Leading or market leader
B2B companies
Mature companies in Europe
Quva concentrates on medium-sized and large international companies which have mature businesses and are active in Europe. Quva has a geographic sweet spot and would prefer company headquarters to be in one of the following countries: Belgium, the Netherlands, Germany, Austria, Switzerland or the UK.
Industrial players
Leading or market leader
B2B companies
Over the years, Quva has built up an attractive investment portfolio, with mature European B2B companies that are often market leaders.
High-quality industrial paint and tailored technical support.
Read more ➜

Production of PET preforms and bottles, recycling of used PET packaging
Read more ➜
Manufacturer of insulated overhead doors for the industrial and residential markets.
Read more ➜